Photogravure
Photogravure – Technique, History and Instructions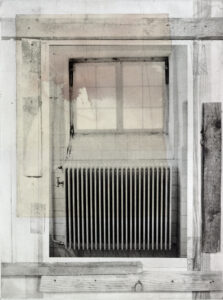 Photogravure, based on gelatine, is only one of many methods of
of reproduction. Gelatine itself is not light-sensitive, for this a chemical
a chemical substance is needed: Potassium dichromate K2Cr2O7.
After exposure to daylight (UV rays), a gelatine layer sensitized with potassium dichromate becomes insoluble in water after exposure to daylight (UV rays).
This process plays an essential role in photogravure.
The page www.heliogravuere.de informs you in detail about the noble printing
still used today, the history of photogravure printing and many
as well as many illustrations. In my shop you can buy
original photogravures as well as a detailed manual of this
techniqu
More examples of my paintings and prints :
www.gary-krueger.de
News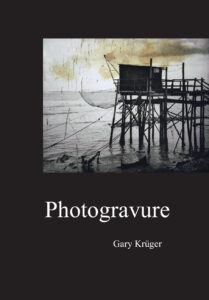 Author: Gary Krüger
Year of publication: 2022
256 Pages
449 Illustrations
Hardcover
Price: 89,00 Euro + 6,00 Euro Shipping (only for Germany)
This book contains a detailed description of the various processes involved in converting a photograph into a photogravure, taking into account the use of materials available today. The first part of the book explains in detail the principle of photogravure, historical notes, materials needed, workshop equipment, as well as all the necessary steps for the production of a photogravure. In summary, in the chapters describing the respective procedures, there is a brief guide at the end with information on possible sources of error. The second part contains the description of different noble printing techniques such as carborundum, soot and pigment printing, which can be combined with photogravure. Furthermore, the reader receives detailed construction plans for necessary equipment as well as instructions for the production of materials used in photogravure.
The book "Photogravure" (technique, history and instructions) is is available
at the beginning of july 2022 on my shop page:
https://www.heliogravuere.de/shop/?lang=en